QED will purify antibodies from serum, culture supernatant, or ascites fluid. Starting materials may be produced at our facility, or you can send your materials to us for purification.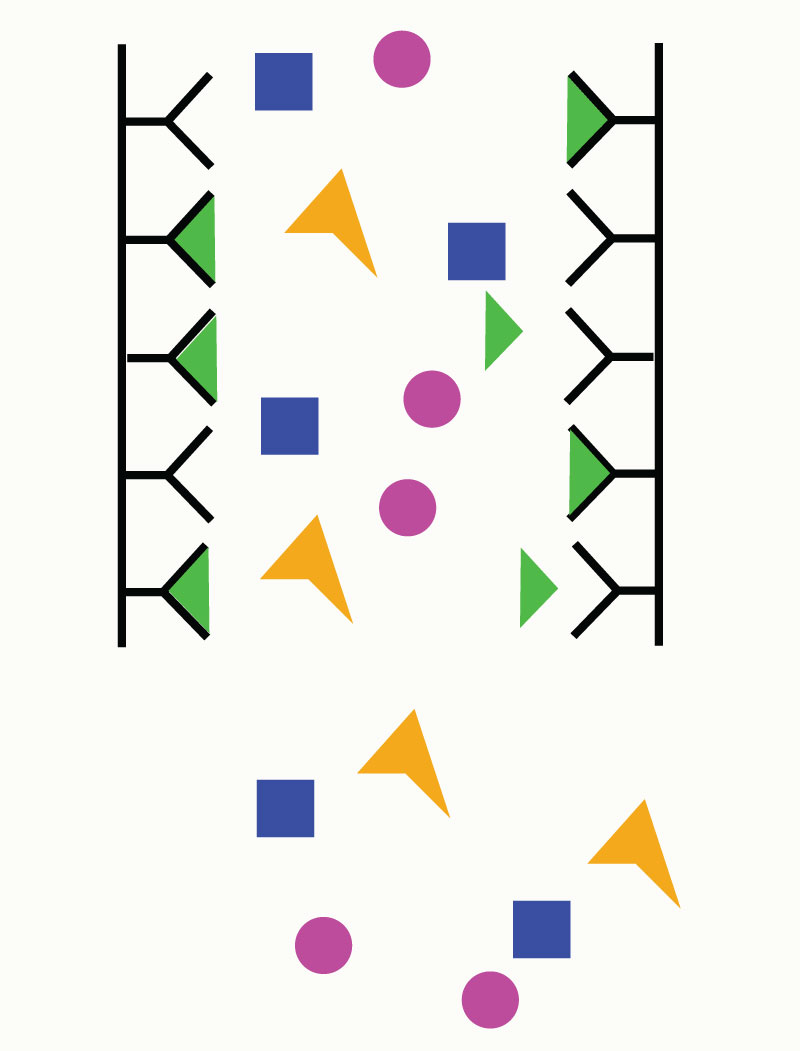 Protein G or Protein A Affinity Chromatography
Serum or Ascites
Base price $375.00 for 1-25ml;
>25ml @ $13.00/ml
Culture Supernatant
CL1000 or CL350 flasks
$375.00/flask
500ml
$400.00
1 liter
$600.00
5 liters
$1,650.00
Antigen Affinity Chromatography
Affinity column, small
$825.00

 

Affinity column, large
$1,250.00

 

Antigen Affinity Purification
$13.50/ml
We will advise on how much antigen is required for an affinity column based on the size/molecular weight of the peptide or protein antigen.
PEG Precipitation
PEG precipitation is the method used to purify mouse IgM and IgG3 monoclonal antibodies from ascites or culture supernatant since those antibody subclasses bind poorly to Protein G or Protein A.
| | |
| --- | --- |
| 1-100ml sample | $425.00 |
| 101-1,000ml sample | $600.00 |
Don't see the service that you need? Have Questions?
Simply call us at 800-929-2114 — chances are we can help.