Anti-Idiotype Monoclonal Antibody Development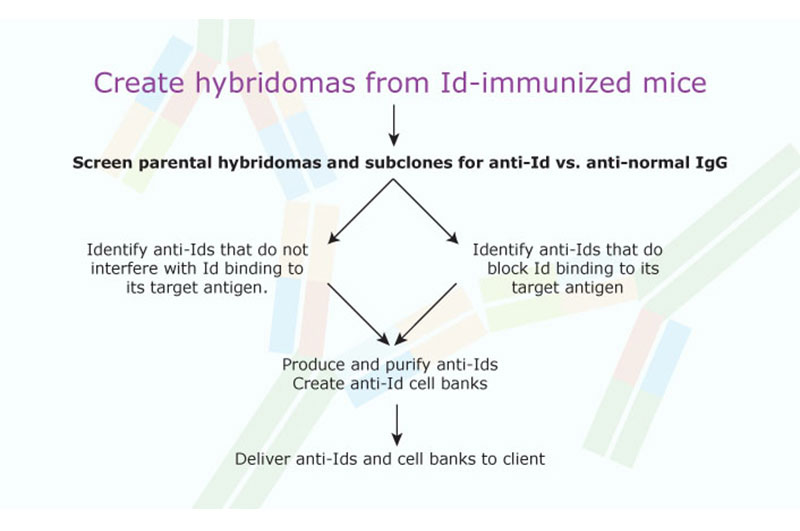 Anti-Idiotype Monoclonal Antibody Development

Antibody-based drugs are well-established therapeutics for a variety of human diseases and particularly for cancer therapy.  Monitoring the levels of therapeutic antibodies in clinical specimens requires the ability to distinguish an administered antibody from endogenous antibodies, and this has become increasingly difficult as therapeutic antibodies more closely resemble human immunoglobulins.  Anti-idiotypic (anti-Id) antibodies that recognize unique idiotypic determinants on the V-regions of therapeutic antibodies are ideal for overcoming this problem, and QED will create these for you with our own proven in-house protocols.
Frequently Asked Questions
---
Q: What does anti-Id development cost?
A: Prices are similar to our prices for Hybridoma/Monoclonal Antibody Development but may vary depending on the different assays that are needed to produce anti-Id antibodies that fulfill your requirements.  Call your QED representative today to discuss your anti-Id project and promptly receive a customized price quote.
---
Q: What species of Id can be used for anti-Id development?
A: Any species of Id can be used.  Ideally, the corresponding normal immunoglobulin is available for confirmation of anti-Id specificity.
---
Q: What form of Id antibody should be used for immunizations?
A: Whole IgG as well as Fab or F(ab')2 fragments can be used.  The advantage to using Fab or F(ab')2 fragments is that constant heavy chain determinants, which can induce unwanted antibody responses in immunized animals, are absent. Be sure to confirm that your Fab or F(ab')2 fragments retain their antibody activity.
---
Q: What sort of protection of our proprietary Id and Anti-Id antibodies do you provide?
A: We will gladly execute Confidentiality and Material Transfer Agreements with you before you send your material to QED.  We can provide these documents, or we can use yours.
Don't see the service that you need? Have Questions?
Simply call us at 800-929-2114 — chances are we can help.